Course details
■ 【2.3 Recommended for next meeting】 200 luxury drinks and all-you-can-drink & dry food course 【2500 yen】 (seat time 120 minutes)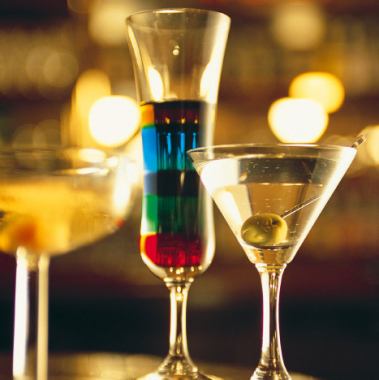 By using a coupon2500 Yen
All-you-can-drink available

More than 200 kinds of free drink Menu is attentive to Room 12 ♪ Enjoy women's popular cocktails and plum wine! As popular among men, Asahi Super Dry, High Ball can also choose from several types of whiskey.For people who are not good at drinking, we have a wealth of soft drinks & non alcohol drinks menu.
Available days for reservation

Monday - Sunday - Public holidays - Holidays
Course for second and third party meeting perfect for customers who want to enjoy reasonably at drink center.With more than 3 cups of drink order, it is advantageous than single item Menu.Non alcoholic cocktails and soft drinks are also fulfilling for people who are not good at alcohol.Cooking requests and single item order are also possible.
Course menu
■ 200 kinds Fried Link
※ Last order (90 minutes)
■ Dried Food (Mixed Nuts, Potato, Chocolate)
All-you-can-drink menu
· Beer & Beer Cocktail 【Beer & Beer Cocktail】
· ● Asahi Super Dry Fresh ● Shandigaf ● Red Eye
· Wine & Vermouth 【Wine & Bermouth】
· · Glass wine red (California) ● Glass wine white (California) ● Domestic plum wine ● Tinzano · dry ● Tinzano · Rosso ● Half & half
· Shochu 【Syoucyu】
· ● Potato shochu (Black Kirishima / Miyazaki 25 degrees) ● Wheat shochu (Okiniko / Oita 25 degrees) ● Rice shochu (Shiratake Shiro / Kumamoto 25 degrees)
· Plum wine 【Umesyu】
· Koshu Green Sho Plum wine (12 degrees / Wakayama) ● Kishu Shiso plum wine (12 degrees / Wakayama) ● Tea plum wine (12 degrees / Aichi) ● Homemade plum wine (12 degrees / Fukuoka) ● Goshiro Mature Aroma plum wine (12 degrees / ● Recommended plum wine of this month
· Whiskey 【Whiskey】
· High Ball ● Ginger High Ball ● Cork High ● Suntory 40 degree (Japan) ● Jim Beam 40 degrees (America) ● Fore Roses 40 degrees (America) ● Jameson 40 degrees (Irish)
· Standard cocktail 【S · Cocktail】
· · · Gin tonic ● gym bag ● orange blossom ● vodka tonic ● moscommeureur ● screwdriver ● solti dog ● bloody mary ● ram tonic ● cuba river ● lamb back ● solkburno ● lamb orange ● tequila sunrise ● tekonic ● tequila coke ● campari orange ● spumoni etc
· ■ Milk cocktail 【Milk · Cocktail】
· ● Matcha Milk ● Cassis Milk ● Strawberry Milk ● Grape Milk ● Banana Milk ● Kalua Milk ● Darjeelin Milk etc
· ■ Fruity cocktail 【F · Cocktail】
· · Cassis orange · cassis grapefruit · fuzzy group · peach grapefruit · china blue · mango orange ● apricot orange ● grape orange ● malibu pine ● malibu coke
· Wine Cocktail 【Wine Cocktail】
· ● ● Operator ● Kitty ● Keel ● Carimocho ● Wine cooler ● Split tour
· Soft drinks 【Soft Drinks】
• Oolong tea • Hot oolong tea • Juice 100% Orange juice • Fruit juice 100% Grapefruit juice • Fruit juice 100 & Apple juice • Juice 100% pine juice • Ginger ale • Coca-Cola • Tonic water • Ice coffee • Icety
· Shochu High 【Syocyu High Ball】
· ● Plum wine sourge ● Kishu yuzu sourge ● Okinawa shikuwakasa sour lemon sauce ● lime sour ● calp sour
· ■ ■ Makkori 【Makkori】
· ● JINRO Makgeoli
Coupons that can be used with this course
2018/12/03 update